Map, Parking & Transportation
2015 VENUE LAYOUT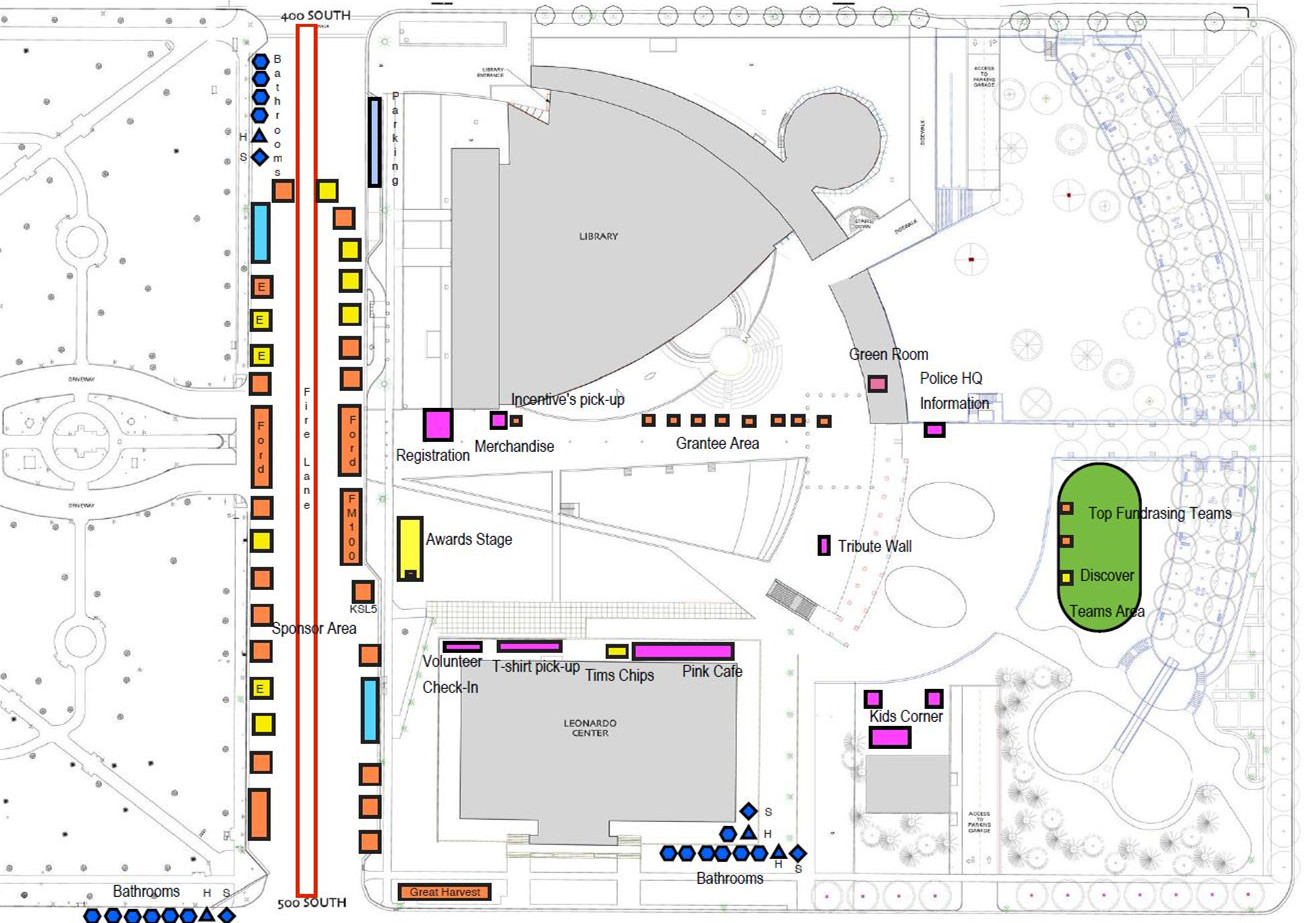 2015 RACE COURSE
Both races begin at the start line at 500 S and State Street.
One-milers will gather at the intersection of 500 South and State Street, while 5k walkers/runners will fill the block north of that intersection.
One-milers will move south on State to 600 South; left (east) on 600 South to 200 East; left (north) on 200 East to 500 South; right (east) on 500 South to approximately 250 East 500 South, where you'll cross the finish line!
TRANSPORTATION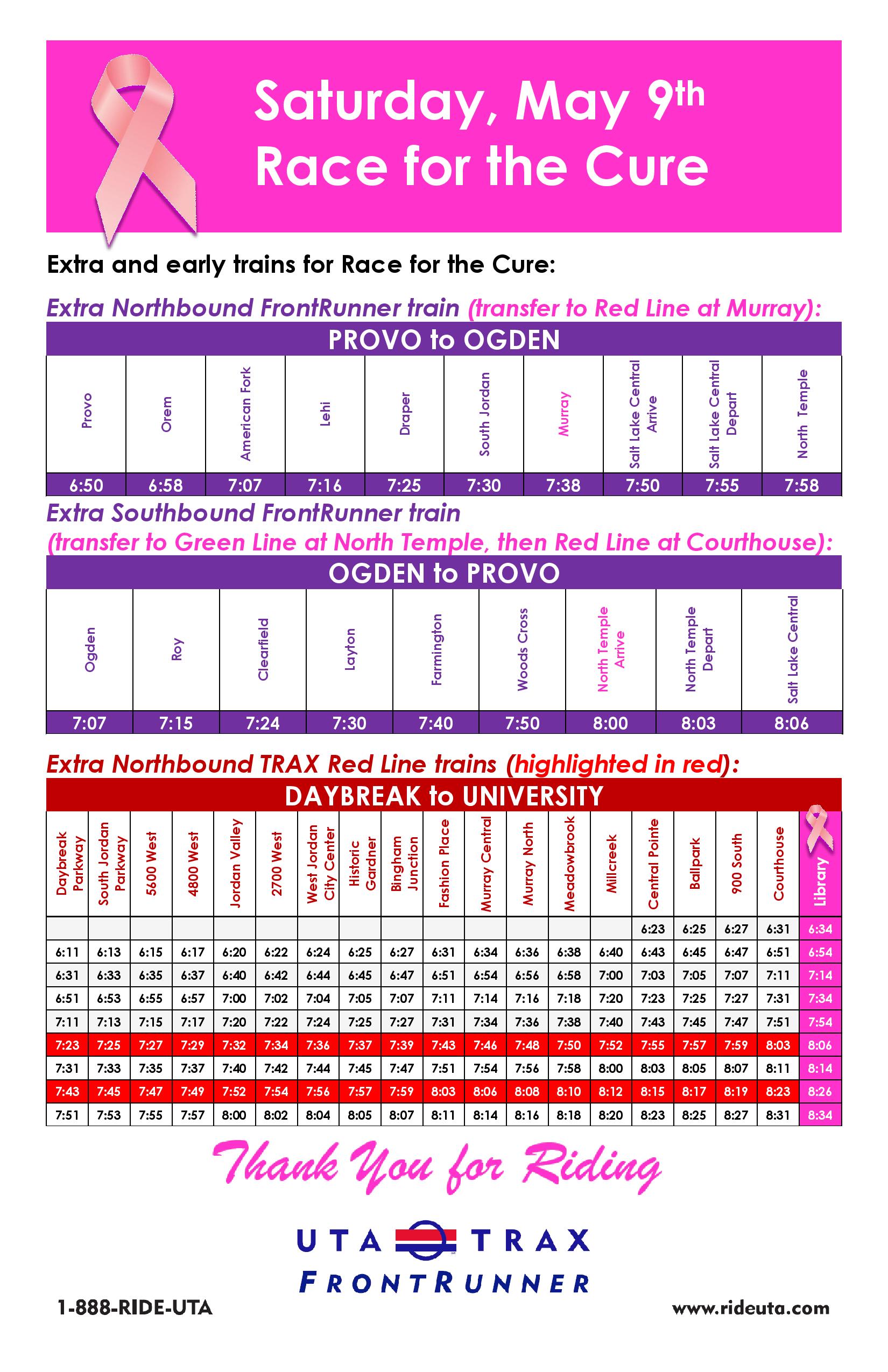 Download the UTA trax schedule on May 9th here!
PARKING

Where can I park?
While there are options like street parking and pay lots downtown, we encourage you to carpool or use TRAX. There are two stations close to Library Square: the Courthouse Station on Main Street and the Library Station on 400 South. From the north, you may take Frontrunner and transfer to Trax. Stay tuned for information about an early Frontrunner train on the morning of the Race that will enable you to reach Library Square on time.
Will there be disabled parking available?
All vehicles displaying a disabled person's license plate or disabled person's placard, and transporting a disabled person, may be parked at any city parking meter without charge for up to two hours. The plate and placard are available from the Utah Department of Motor Vehicles. In addition, these same vehicles may park for up to two hours in the following restricted zones: freight loading, passenger loading and time-limited parking zones. Vehicles may not be parked in areas where official signs or traffic markings prohibit stopping, standing or parking, including areas reserved for emergency use and bus stops.
Are strollers, bikes, and/or pets allowed on the Race course?
We welcome strollers and wheelchairs on the course. However, due to crowd conditions, bikes, skateboards and pets are not permitted.